Description
The M18 was recently issued to all branches of the U.S. Military and was chosen as the official sidearm of the U.S. Marine Corps. The P320-M18 is the commercial version that brings the same unprecedented accuracy, extreme reliability and unmatched durability the military demands.
The P320-M18 comes standard with SIGLITE night sights and a removable night sight rear plate. The slide is optic ready and directly compatible with the ROMEO1 PRO. The slide and grip module are the same coyote tan as the military version, and it includes (1) 17 round magazine and (2) 21 round magazines. The P320-M18…chosen by the U.S. Marine Corps and the U.S Military, now available to you for the first time.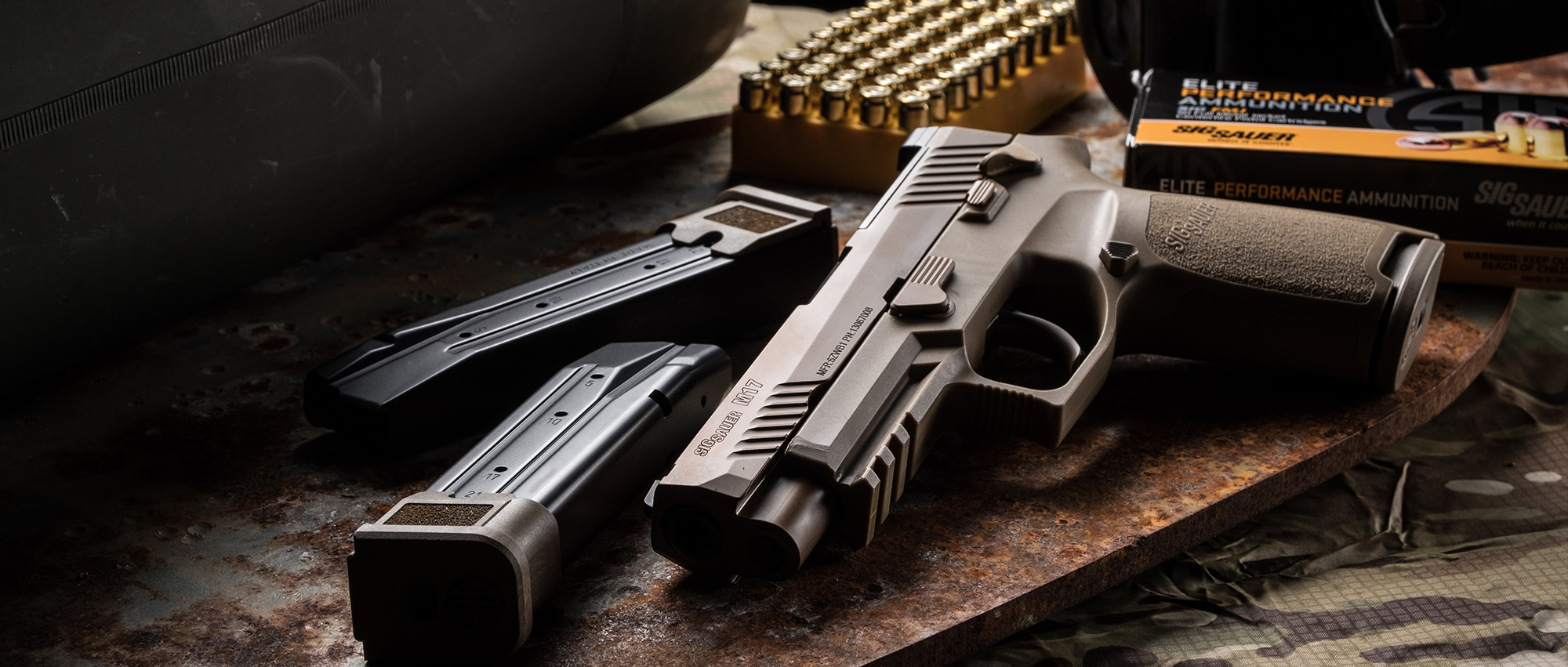 SAFETY WITHOUT COMPROMISE
Safety isn't negotiable. The P320 maximizes peace of mind with a robust safety system including both a striker safety and a disconnect safety, and because of its innovative 3-point takedown safety, never again will you need to pull the trigger to disassemble your pistol.
Type: Semi-Automatic
Series/Collection: P320-M18
Action: Double
Caliber/Gauge: 9mm Luger
Capacity: 10
Sight: SIGLITE Front, Night Sight Rear Plate
Sight Radius: 5.8″
Slide: Coyote PVD Stainless Steel
Safety: Ambidextrous Manual
Grip Type: Black Polymer
Barrel Material: Carbon Steel
Frame Material: Stainless Steel
Frame Finish: Stainless
Barrel Length: 3.9″
Overall Length: 7.2″
Weight: 28.1 oz
Overall Height: 5-1/2″
Overall Width: 1.6″
Frame Size: Carry
Trigger Type: Standard Curved
Trigger Type: Striker